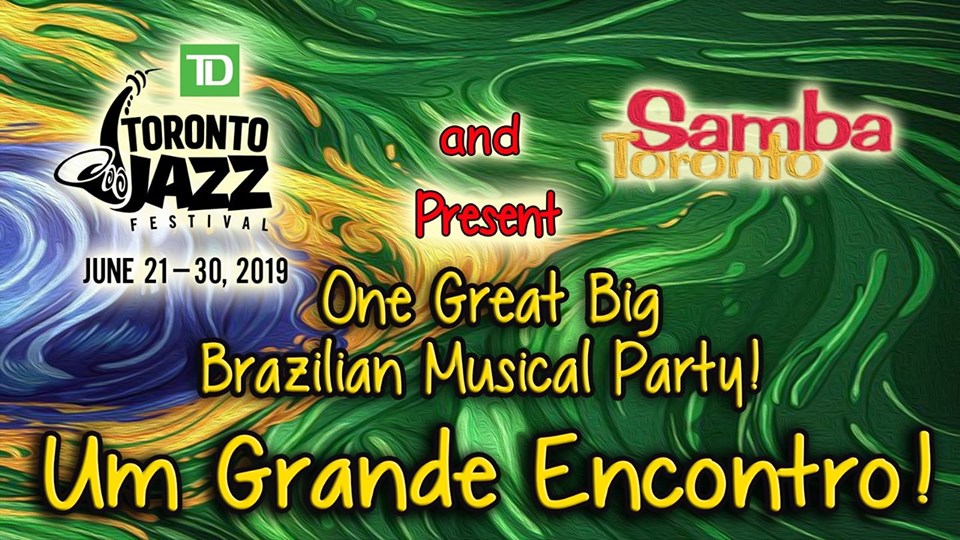 One Great Big Brazilian Party
Produced in partnership with honorary Brazilian, Alan Hetherington, this event will be very special!: One Great Big Brazilian Party, on stage and in the street! Artists from different corners of one of the world's richest musical centres together, and some very special musical surprises!
If you like Brazilian music and you like a summer party, you won't want to miss this one!
Featuring: Aline Morales, Luanda Jones, Cibelle Iglesias, Giovanna Correia, Zeca Polina, Carla Dias, Gustavo Amorim, Ana Lara, Carlinhos Cardoso…
Together with:Tico Souza, Zica Silva, Maninho Costa, Wagner Petrilli and Alan Hetherington.
And special guests Rafa Kavakinho, Adam Kafal, and members of Batucada Carioca, Blokoloko, A Fantástica Bateria, N'Atividade, and Dance Migration.

Details
TD Mainstage on Bloor Street West
Sponsored by OLG
Sat Jun 22 3:00pm
Ticket Price: Free Admission 
Facebook Event