Luanda Jones
It is often said that the only constant is change, but so often in a person's life that change is plays an essential role in both personal and artistic growth. Such has been the case in the life of Brazilian singer/songwriter Luanda Jones, whose musical output has shifted quite significantly from her early successes in her native Rio de Janeiro to her most recent presentations half a world removed.
Born into a musical family, Luanda was blessed with a deep melodic richness early on. Her father Luis Moreno, a drummer for famed artists Raul Seixas, Elis Regina, and prog rockers "O Terço", and mother Irinéa Maria Ribeiro, a recognized songwriter of over 30 years with credits including the legendary Tim Maia, each provided their inquisitive daughter with an early musical education most would dream of. Those expansive first teachings, combined with a vibrant, incredibly sonic home atmosphere, helped to carry Luanda to the stage at the tender age of nine and spawn a long-running career of artistic expression from which she has never strayed.
Her journey from adolescence to adulthood found the gifted singer drawing not only from such an esteemed collection of Brazilian stalwarts as Tom Jobim, Jorge Benjor, Gilberto Gil, and Rita Lee, but also the inescapable reach of international superstars like the Beatles and jazz great Chick Corea. Newfound and ever-growing respect from a number of notable peers quickly translated into coveted appearances in many of Brazil's storied competitive music festivals, sparking a quest for sonic expansion that, in the winter of 2006, would propel Luanda beyond her country's borders and on to her new home in Toronto, Canada.
Despite the understandable difficulties inherent in throwing herself into the unknown artistic reality of a completely foreign land, it wasn't long before Luanda began making a name for herself in the Toronto music scene. Apart from becoming an early staple at west end hotspot Lula Lounge and being featured in the 2007 edition of Toronto's annual BrazilFest, she was also called upon to perform in each of the first two years of Toronto's now burgeoning LuminaTO festival. Luanda earned two interview features the following year on CBC radio's Big City Small World and Q, with Jian Ghomeshi, for which she was asked to play alongside David Letterman's Late Show bandleader Paul Shaffer.
The burgeoning songstress was later joined for an appearance on CBC Radio 2's Canada Live by her mother Irinéa, who was in town for a series of small shows. The fruits of that visit were revealed in Luanda's resulting debut disc Aquarela, which was released in October '09. Recorded with some of the top global music players in Toronto, the record featured not only Luanda's own original compositions, but a few treats from her songwriting parents. That album received much praise throughout her growing fanbase, gaining regular rotation on the ever-supportive CBC radio and drawing legions of new followers to her many showcases both around Toronto and in other sections of the province. It also marked the end of a cycle in terms of the singer finding her feet in her new land, while helping to kick off a new phase of personal growth and exploration overseas in Europe.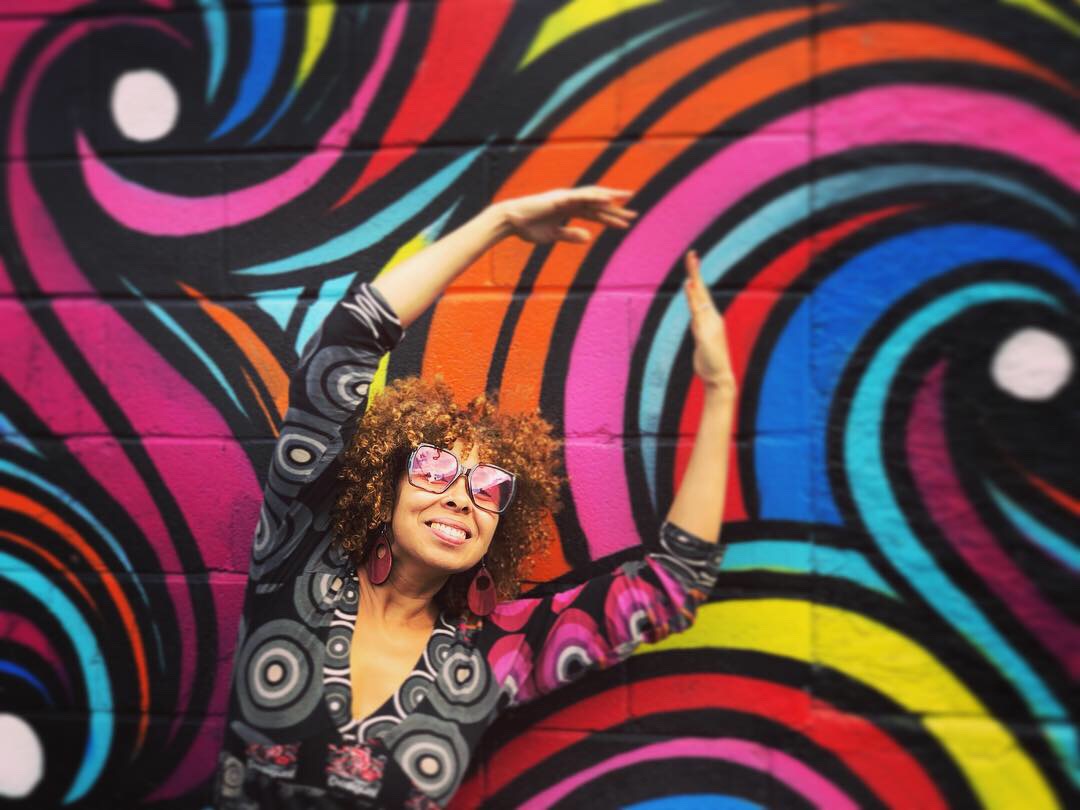 Riding the success of her captivating full-length debut, Luanda set off the following year for a series of shows in London, Paris, Lisbon, and Madrid, a winding, informal European tour that would have a profound effect on her compositional boundaries and range of influences. The singer return from that musically enlightening travel experience with a fresh face and a burning desire to stride down a number of new paths with a handful of creative side projects. Among those new endeavors was the inventive jazz ensemble Sinal Aberto, formed in 2011 and featuring local talents Gordon Sheard, George Koller, Mark Kelso, and Maninho Costa. Luanda also lent her leaping vocals to the experimental Brownman Electryc Trio later that year, carrying her style further into the worlds of jazz, funk and bossa, something she would continue in her work with Guido Bassos, Janet Bunnet, Reg Schwager and the bassist Ian De Souza.
Adding to her list of career high water marks with showings at the Prince Edward County, Brampton Jazz Festival, Ottawa Jazz Festival and TD Toronto Jazz Festivals, she traveled back to both France and Portugal in early 2012 for a handful of shows before returning to Toronto to share the stage with famed Brazilian guitarist and songwriter Guinga, at the Korner Hall. The fellow Rio native was a welcome addition to a growing lineup of other notable musicians who Luanda has also had the pleasure of performing with on Canadian soil, such as Carmen Souza, Badi Assad, Pedro Luis, Jovino Santos Neto, Benjamim Taubkin, among others. She also had performance in Moscow and Croacia with Hendrik Meurkens and his band from New York.
All of these many explorations have imbued in Luanda sense of songcraft far removed from the MPB stylings of her earlier MPB days. The singer's latest batch of compositions bring together all of the disparate and inspirational sounds encountered along her worldly travels, melding together influences running from quant bossa nova and comforting roots to more frenetic electronic and afro beat flavours. This newfound creative energy comes in preparation for her next full-length musical endeavor, an album to be released that will no doubt bring about new changes and a next phase in the growth and stylistic development of this inspired talent.