June 30th @ Lula Lounge

My mom is releasing her first CD and celebrating her birthday @ Lula.
You can't miss it!! Check the details below.
Irinéa Maria Ribeiro CD release and Birthday!
Following a successful 55-year career as a guitarist, vocalist, and much-covered songwriter, Rio native Irinéa Maria Ribeiro will be releasing her debut album as a solo artist at our favourite spot – the Lula Lounge – on June 30, the very day she was born 70 years ago!
She will be accompanied by prominent musicians from the Toronto music scene: Gordon Sheard (piano and accordion), Zicaman (bass), and Alan Hetherington (percussion). Irinéa's daughter, well-known singer and Toronto resident Luanda Jones, will join her as her special gue…st, along with other guest artists.
In this concert Irinéa will present her original compositions from the album Lições da Vida – 55 Anos de Canções(Life Lessons – 55 Years of Songs), as well as classics of Brazilian popular music.
Don't miss this joyful celebration of life and music!
Details:
June 30th- Thursday
Lula Lounge (Map)
1585 Dundas street West
Door open: 6:30pm
Show start: 7:30 ( 1 set!)
Price: $15 | $10 in advance
Dinner reservations guarantee seating
About Irinéa
As a songwriter, producer, and music director, Irinéa Maria has been a fixture in the Brazilian music since the boisterous early 60's. Her music has been recorded by an enviable collection of influential artists and musicians, including Zezé Motta, Tim Maia, Sandra de Sá, Maria Creuza, Cauby Peixoto, and Jane Duboc, and many more.
About the CD 55 ANOS DE CANÇÕES ( Per Irinéa Maria Ribeiro)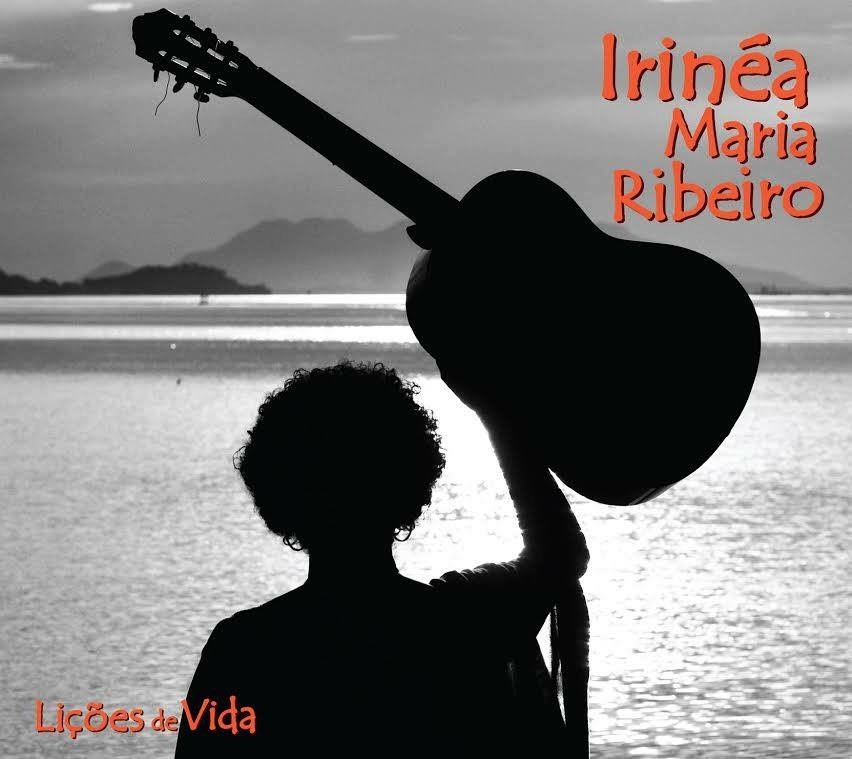 I'm a songwriter, guitarist, artistic director, and a guitar and vocal teacher. I will be 70 years old on June 30, 2016. This project is to eternalize my work as a songwriter with the first album of my life, where I will show the different paths my songwriting has taken through my 55-year career. The incentive to record this album came from my musical director, Sidney Mattos (a musician, singer, songwriter, and producer) and my daughter, Luanda Jones, who like myself is also a singer, songwriter, and guitarist.
We started with the choice of songs, and saw shyly that, instead of inviting singers to performer those songs as I have always done, this time I felt more comfortable in the role of performer. So, I decided to invite some very talented musician friends of mine to invest in my work, which they all took great pleasure in doing. I also invited two additional singers and my daughter to join me in performing the songs. The recordings sessions were truly a fun and exciting experience. Each finished song made me believe more and more in the strength of this project and the combination of all of the wonderful musicians involved. This album, Lições de Vida – 55 ANOS de Canções, is like a present to myself, being the first full-length album that I have written and performed myself in my 55-year career. This CD will bear a very special significance. My songs. My voice.
I sat down with all of the amazing people involved and chose 16 songs. It's a diverse repertoire that touches on blues, samba, waltz, march, and bossa nova, and one that draws from the generous friendship of great musicians, singers, producers, designers, photographers, and all of the other talented people that are involved in the recording of an album. Each of these people believed in the project and invested their time and energy to bring Lições de Vida – 55 ANOS de Canções to life.
Listen to her music
•Com você (Irinéa Maria Ribeiro/ Sueli Corrêa)
•Um amor assim ( Irinéa Maria Ribeiro/ Jota Maranhão) . Special guest- Luanda Jones
•Choro Eterno ( Irinéa Maria Ribeiro/ TAINã)